This hackathon would be nothing without the marvellous humans who are dedicating their hearts and brains for our cause. We want to highlight our remarkably talented and diverse collection of hackathon participants, and you can meet a bunch of them here:



AINO VUORIO (she/her)
About me:
I am a digital cultures enthusiast from Helsinki. I have studied a gender studies master's in the Netherlands, and I am still splitting my time between the two countries. I love movies, good food and the sea. Currently I am studying software engineering in Amsterdam.
My Hackathon Experience:
FFH has provided me a possibility to put into practice what I've learned during my degrees. It has also taught me critical thinking and trusting my own strengths.
My Website:
www.linkedin.com/in/aino-vuorio/
CÉCILE R.

About me:
I am an atypical French woman trying to figure out how to build momentum to diffuse sustainable radical innovations and practices to abolish patriarchy. Always a visionary rebel at heart, I tried to challenge the system from within, focusing on biomedical and environmental crisis management for industries, only to realize how inadequate it was (for myself). Currently, I am experimenting with more optimal ways to pave the road for the emergence of a generative system.
My Hackathon Experience:
It was an amazing journey with lots of food for thoughts, enlightening conversations, mind-blowing perspectives, compassionate support and a stellar organisation. The whole experience had a catalyzing effect on me. I made a personal breakthrough. Thank you so much for this unique opportunity to unlearn and grow.
My Website:
coming soon (thanks to this event)
GULSEN GULER
About me:
I am a proud data feminist and I work as a data literacy consultant (which in simple terms means I help people and organizations to make ethical and equitable decisions around data). I am also a trained social worker and have experience in working with marginalized youth communities. These two professional identities I have enable me to work at the intersection of data, digital, power and social justice
My Hackathon Experience:
The most amazing thing from this experience was the existence of the space in which we would come together and be vulnerable, share, question, challenge and imagine.
My Website:
www.linkedin.com/in/gulsenguler/
LIISA HORELLI
About me:
I am an environmental psychologist who has carried out research on participatory planning, community development and evaluation at Aalto University (earlier Helsinki University of Technology) since the 1990´s. I still supervise some doctoral students on urban complexity management.
My Hackathon Experience:
My hackathon experience has been a learning one both technically (new tools such as Slack, Miro etc.) and psycho-socially, as dialogue on the net seems to mean that one has to be quite careful what one says or expresses.
My Website:
wiki.aalto.fi/display/Palco/Liisa+Horelli
LUBICA VYNSA
About me:
My education and expertise is in social work. Most of my working life I have spent in different NGOs, working with marginalised communities. That's why I love the harm reduction approach and empowerment practice. I am from Slovakia, currently living my expat life in Finland.
My Hackathon Experience:
I realised how difficult it is to have a precise opinion on complex social issues and how important is process over outcomes.
My Website:
www.mysalmiakkilife.fi
WALIYAH SAHQANI
About me:
I'm a UX and service designer bringing usability and understanding to cybersecurity and privacy products. I have a background in computer engineering and developing e-learning experiences but my passion lies in tackling complex problems together with those affected by them to create a final experience in a participatory manner..
My Hackathon Experience:
It's been a rewarding and challenging experience - I've "relearnt" how to ask questions and apply feminist principles of inclusivity into the work
My Website:
waliyah.me
SHARON DURAN E.
About me:
I am a science and technology journalist, activist for digital rights. I have worked as a journalist researcher and as a scientific divulger. I am focused on the impact that technology has on people and its proper use.
My Hackathon Experience:
My hackathon experience has been really interested and challenging mission because While developing the Feminist Internet project I learned about new ways to amplify the voices of thousands of people and work together so that Internet a space free of machism, racisms and other violences.
PAJU KETTUNEN
About me:
I am a PhD student in Gender Studies at the University of Helsinki. My research delves into the multidisciplinary question of LGBT+ issues in science communication. I am very passionate about queer theory, feminist science and technology studies and the modern media. Outside of my work I am interested in climate activism and eco-justices. Roaming in forests gives me energy to work for a better future. My pronouns are they/them.
My Hackathon Experience:
FFH has been an amazing experience. The learning curve while working on the Sámi allyships project has been huge and I am beyond grateful for our mentors for their work.
My Website:
https://www.researchgate.net/profile/Paju-Kettunen
MAIJA PIENIMÄKI
About me:
I am a software developer by trade, UX and service designer by habit. There hasn't been many opportunities for hobbies but I enjoy singing in a choir and playing video games. I identify as non-binary but haven't gotten around to figuring my pronouns out in English (my native tongue doesn't have gendered pronouns), so she/her works still.
My Hackathon Experience:
From a bumpy start to learning a lot. As someone who has been interested in philosophy and the theoretical basis of feminism, using intersectional feminism as way of praxis with real life problems and (somewhat) visible results has been mind expanding.
My Website:
https://maijapie.weebly.com/
RÁUL VÁZQUEZ
About me:
Applied Mathematician with diverse interests. Currently a doctoral candidate on language technology at University of Helsinki.
My Hackathon Experience:
My hackathon experience has been centered around the project for imagining an inclusive space for Lapinlahti, the ex-psychiatric hospital in Lapinniemi in Helsinki. It has been a good way to get to know such an interesting and vibrant corner of our city. The whole experience has encouraged me to take impactful actions in my closest environment. Also, I've met some nice people along the way.
My Website:
https://jrvc.github.io/
EKATERINA OHOTNIKOVA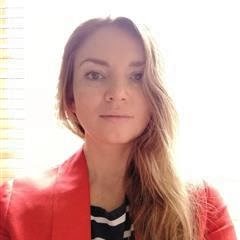 About Me: I come from the field of Design for Sustainability which I try to envision and challenge from the feminist perspective.
My hackathon experience: This was my first hackathon and my first feminist act. The experience was very positive. The topic of Surrogacy in Finland was interesting and challenging but more complex than it looked at first. It definitely made me rethink some of the assumptions about the well-being of our society. I am thankful and happy to be a part of this event.
ROJU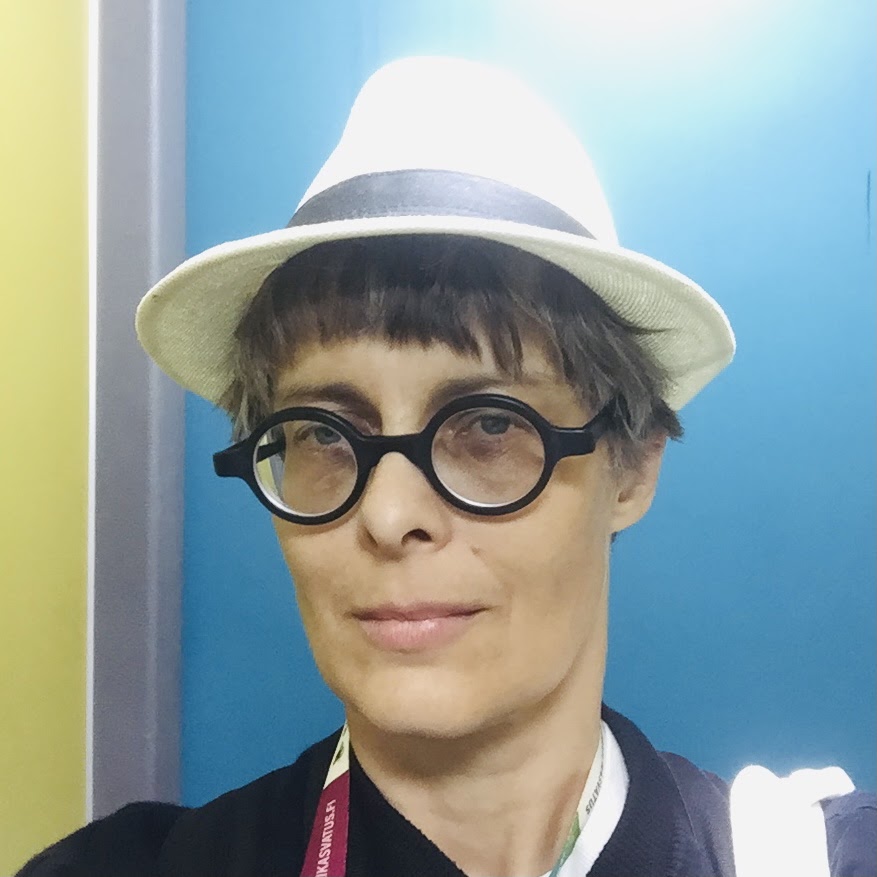 About me: I used to be a teen punk, I grew up to be a feminist comics activist. I am interested in conceptual comics and applied uses of comics, collective work and cooperatives. My feminism is queer and antiracist. Currently I am studying MA in Praxis program at Uniarts Helsinki.
My hackathon experience: Feminism is about staying with the trouble. Challenging the trails of thought is hard work… I am glad of the work we did as a group with the very complex ethical issue we had in our hands.

My website:
http://www.instagram.com/roju_art
GAURIKA SINGHAL
About me:
Hi! I'm Gaurika Singhal, a designer, currently doing my masters in
Collaborative and Industrial Design
at
Aalto University
in Finland. I'm pursuing courses related to Service Design, Societal Design, Interaction Design, Sustainability and Business. Previously, I worked as a service and product design lead at
Bempu Health
, a neonatal and maternal health startup, and as a product designer at
Innaccel
, a MedTech startup that creates surgical and medical equipment. I completed my undergraduate degree in
Product Design
from the
National Institute of Design, Ahmedabad, India
and I spent a semester abroad studying Visual Communication and Industrial Design at the School of Design at
Holon Institute of Technology, Israel.
In my free time, I paint, embroider and nap. :)
My Hackathon Experience:
It was like a crash course in intersectional feminism where I learnt so much about digital feminism and met wonderful people. I loved all the toolkits and I think I will read through all the resources after the hackathon again!
My Website:
gaurikasinghal.com
www.instagram.com/dekhogaurse/
RIINA BHATIA
About me:
I am a research scientist at a Finnish research institute. I focus on foresight, sustainability and policy analysis. I have a broad interest in societal sustainability, feminism, justice and equality. I hold a Master's degree from Peace and Conflict research from the University of Tampere. I am currently finalising my second Master's at SOAS, from Environment, Politics and Development. I am also a municipality election candidate for the Green Party in Helsinki, with a motive to bring degrowth, democratic city planning and feminist ideals of the city to action.
My Hackathon Experience:
The hackathon was truly inspiring and thought provoking. I knew very little about data feminism and feminist internet in the beginning. This was a great learning experience and I met such great and inspiring people
My Website:
www.linkedin.com/mwlite/in/riina-bhatia
EDUARDO TEJEDOR
About me:
Industrial designer with solid experience in UX/UI design, Visual Branding, Graphic design, and illustration. My goal is to use design as an interactive tool to promote values of sustainability, inclusion, and diversity. I am an amateur musician and cacao lover.
My Hackathon Experience:
This FFH Hackathon has been a great opportunity to grow and learn from amazing people. I have had the privilege to get a wider understanding in many subjects around feminism and anti-raciscism. I feel a bit more hopeful about the future after this event.
My Website:
www.eduardotejedor.com/
ANITA MEZZA
About me: Master's student researching the politics of education in the Changing Education programme at the University of Helsinki. Excited to learn about learning from the level of neurons to societal dynamics. Committed to using the power of education to interfere with the reproduction of social inequalities.
My Hackathon Experience: FFH was my first hackathon experience,and it was a wonderful way to learn firsthand about collaborative projects, digital communication, and future possibilities for a feminist Helsinki.
JOANNA SAAD-SULONEN
About me: I am a participatory designer/researcher who has worked in academia for the last 15 years. I am interested in the way people self-organize around topics of interest, how they use and tinker with information technologies and digital services for that purpose, and what type of design work is at hand in such configurations. I also teach service design
My hackathon experience: I was so inspired. I love the idea of re-interpreting a hackathon and infuse it with a feminist agenda! I am in awe of the work the organisers have put into FFH. I am also grateful for meeting new people and enjoyed working with my group.
VEERA KORPPI-TOMMOLA
About me:
I'm a social psychologist currently working as an addiction therapist. I'm wildly passionate about social policy, moral psychology, discourse analysis, intersectional feminism and queer theory.
My Hackathon Experience:
FFH provided a great and approachable opportunity to get familiar with hackathon culture. The organisers took good care of both us participants and the overall atmosphere, and I've learned so much from both my team members and mentors that we've had supporting our project.
ASHMITA BHATTACHARYA
About me: I have been working in the field of social welfare, gender and community development for more than 7 years now.I am from India and moved to Finland late last year. With a Master's in Social Welfare, I specialized in Community Development and Gender. I am currently pursuing Gender Studies from the University of Helsinki and working as a core team member of Academic Liaison at the International Working Women of Finland. I also work as a volunteer at UN Women Suomi.
My Hackathon Experience: The Feminist Future Helsinki has been an amazing experience. It was an excellent platform of knowledge, learning, participation and building a community of like-minded people from different backgrounds, working towards their respective goals for a common inclusive purpose and mission.